Every Year the Valdai Discussion Club for intellectuals and politicians from Russia and worldwide meets at Sotchi, Russia.  In 2016, the meeting was held on 27 Oct.
The main speaker was Russian Pres. Vladimir Putin. Here follows Putin´s speech with English subtitles. Excerpts and comments here.
Putin began his speech by arguing that the oligarchic '1 percent' that dominate our world "abandoned substantive and equal dialogue with other actors in international life, chose not to improve or create universal institutions, and attempted instead to bring the entire world under the spread of their own organisations, norms and rules. They chose the road of globalisation and security for their own beloved selves, for the select few, and not for all."
"If the powers that be today find some standard or norm to their advantage, they force everyone else to comply. But if tomorrow these same standards get in their way, they are swift to throw them in the bin, declare them obsolete, and set or try to set new rules."
"They created and armed terrorist groups, whose cruel actions have sent millions of civilians into flight, made millions of displaced persons and immigrants, and plunged entire regions into chaos."
We saw the same thing with Al-Qaeda. "The truth is, there is no Islamic army or terrorist group called Al-Qaeda (nor ISIS), and any informed intelligence officer knows this. But, there is a propaganda campaign to make the public believe in the presence of an intensified entity representing the 'devil' only in order to drive TV watchers to accept a unified international leadership for a war against terrorism. The country behind this propaganda is the United States."
"Modern countries have all the attributes of democracy: Elections, freedom of speech, access to information, freedom of expression. But even in the most advanced democracies the majority of citizens have no real influence on the political process and no direct and real influence on power."
In his speech, Putin also referred to the mass propaganda machine that is mainstream media. He pointed to the huge gap that is growing between the interests of the people and those of the elite.
Putin deals with an unnecessary NATO threat against Russia, which is due to the fact that Western leaders  need a scapegoat for domestic failure and the military-industrial complex.
Comments
Mr. Putin, I agree with all you say about "the powers that be" and the NATO and its leaders: They do confront you – because there is big money in doing so. It is correct that these forces do not act for the benefit of their peoples
I find it great that you countered Khodorkovsky and Jacob Rothschild, who were looting Russia. That was brave and right. And I find it great that you say you will liberate the Bank of Russia from the grip of Rothschild´s FED. All nation should do likewise.
Well, Mr. Putin when you ask who is the "fringe" I agree that you have a point.

However all this begs the question: How about Yourself, Mr. Putin? Do you and your officials pursue the interests of the Russians or the oligarchs and the bureaucracy?
Your People is becoming poorer and poorer The mood is gloomy among Russians – 40% are poor and this figure is growing

Is it correct what The Moscow Times 23 Jan. 2017 wrote:  Putin and his cronies will never give liberals the right to change a country that they feel belongs to them alone.
1) No internet freedom of speech
The Moscow Times 10 Febr. 2017:  Writing about Crimea, Ukraine, Syria or religion on social media in Russia has become a dangerous business. Saying — or typing — the wrong thing on the internet could now land you a harsher sentence than if you beat your wife.The most recent report on Internet and media freedom in Russia released by the Agora international human rights group paints a bleak picture. Since the beginning of 2015, at least 47 people have been imprisoned for their statements online.
Many more saw their websites and blogs classified as extremist or blocked by the government. Others received threats or were subjected to physical violence after expressing their views online.
66-84 mio. Russians were internet-active in 2016.
2) Last year Freedom House ranked Russia 52 out of 65 countries on their internet freedom table, trailing behind Belarus, Libya and Sudan.In the 2016 Press Freedom Index, released by Reporters Without Borders, Russia's ranking improved by 4 points from 152 to 148.
Russia lacks freedom of expression on a scale not seen since the collapse of the Soviet Union, RWB said.
In 2016, Russian law enforcement opened 298 criminal cases against people over their online statements. Of those, 29 were convicted and given prison sentences. Three were mandatorily sent to psychiatric hospitals. The average prison term in 2016 for online offences was two years,'In 2016, Agora registered 24,000 cases in which some form of online content was banned.
3) Deutsche Welle 18 Sept. 2014: The Kremlin hardliners  have gained the ear of President Putin: Sergei Ivanov, Sergei Shoygu and Igor Sechin. All three men belong to the so-called "Siloviki," as does Putin, too, which refers to the uniform-wearing security services, such as the military and intelligence agencies. Ivanov is a former KGB man who currently serves as Putin's chief of staff. Shoygu is a general who has been defense minister since 2012. He comes second only to Putin in terms of his popularity. Sechin is a former intelligence agent and one of Putin's most trusted advisers.
4) W
hat about your notorious secret police, the FSB – of which you were the boss, just like Pres. Bush Sr. was the boss of the equally notorious CIA? The ruffians of the FSB acc. to Soldatov & Borogan are subject to no control, whereas the KGB was accountable to the Soviet Duma. Acc. to The Moscow Times 19 Sept. 2016 you are transferring all police and surveillance to the FSB thus de facto resurrecting the KGB once again – your mother organisation?
5) What about the many murders among your critics
The Business Insider 11. March 2018: Alexander Litvinenko, Anna Politkowskaja, Natalia Estemirowa, Stanislaw Markelow und Anastasia Baburova, Boris Nemzow, Boris Beresowski, Paul Klebnikow, Sergej Yushenkow were Putin critics and were murdered.
6) What about the hidden Panama money of your chummy and strawman Roldugin?  Acc. to The Guardian 3 April 2016, a network of secret offshore deals and vast loans worth $2bn has laid a trail to Russia's president, Vladimir Putin.
You have admitted this trail – just say the money ended with your friend!!
7) What about your Jewish oligarchs in your government and around you?
Are they elected? I guess not! And yet they seem to have great influence. Let us take a look at this list:
Roman Abramovich –Jewish-Russian Oligarch, close friend of Boris Yeltsin and supporter of Putin, member of the Duma. Putin changed the law so Abramovich  could be appointed governor of the region Chukotka for the second time in October 2005
Pyotr Aven – Jewish banker, owner of the largest Russian private bank (Alfa Bank), maintains connections with Putin and many other government representatives since the 90es.
Oleg Deripaska – Jewish oligarch, CEO of RUSAL (largest aluminum factory in the world), president of ENPLUS, closely linked to the Kremlin, "100% loyal to Putin", "Oligarch to Putin's side", personal friend of Nathaniel Rothschild
Leonid Fedun – Jewish Oligarch, Vice-president of the  Main Directorate for Strategic Development and Investment Analysis (LUKoil). He has been awarded the " Fourth Class Order of Merits for the Fatherland", is the owner of several football clubs and the main initiator behind campaigns in Russian football against "xenophobia" and " "Antisemitism".
M
ikhail Fridman – Jewish oligarch, member of the "Public Chamber" (founded by  Putin), "Excellent relations with the Kremlin", one of the founders of the Russian-Jewish Congress.
Moshe Kantor – J
ewish oligarch, "Putin´s ally", President of the European Jewish Congress, chief of ACRON (Russian chemistry giant). Besides, he is co-chairman of the European Council for Tolerance and Reconciliation – which is behind Jewess Merkel´s "hate speech" mania
German Khan – Jewish oligarch, member of the Russian-Jewish Congress , "good relations with the Kremlin"
Alexander Mamut – Jewish oligarch, member of "Russian" Mafia, has contacts sitting in  Putin´s government (e.g.. Igor Shuvalov)
Leonid Mikhelson – Jewish oligarch, owner of NOVATEK (earth gas), most of his fortune earned by contracts with Putin´s GAZPROM
Mikhail Prokorov – Jewish oligarch, owner of Russian  gold and nickel factories
Arkadij Rotenberg – Jewish oligarch, Putin´s Judo Partner, Brother of
Jewish oligarch  Boris Rotenberg, a  childhood friend of  Putin´s , has made his fortune with Putin´s help
E
ugene Shvidler – Jewish oligarch, mainly active in raw material trading
Viktor Vekselberg – Jewish oligarch with narrow relations with the Kremlin

Anatoli Chubais – Jewish Oligarch, influential member of the government under Yeltsin, Mafia insider, is awarded prizes by Putin, he controls the state-owned companies RAOUES and RUSNANA,
Sergej Kirienko – Jewish oligarch, Supporter of  Putin´s, leader of ROSATOM (state enterprise), is in control of the entire nuclear sector in Russia.
Mikhail Fradkov – Jewish chief of the Russian secret services  FSB (KGB)
Isaak Kalina – Chief of Russia´s  educational system, Jew, tasked with counter-working "forgery" of Russia´s history  (this mainly meaning the history of WW2)
Vladimir Kogan – Jewish Banker, "Putin´s Banker", also a private Friend of Putin´s, has had and holds various posts in Russian government
Mikhail Lesin – Jewish, Russia´s  "press tsar". He has designed Putin´s election campaign, he is the brain behind RUSSIA TODAY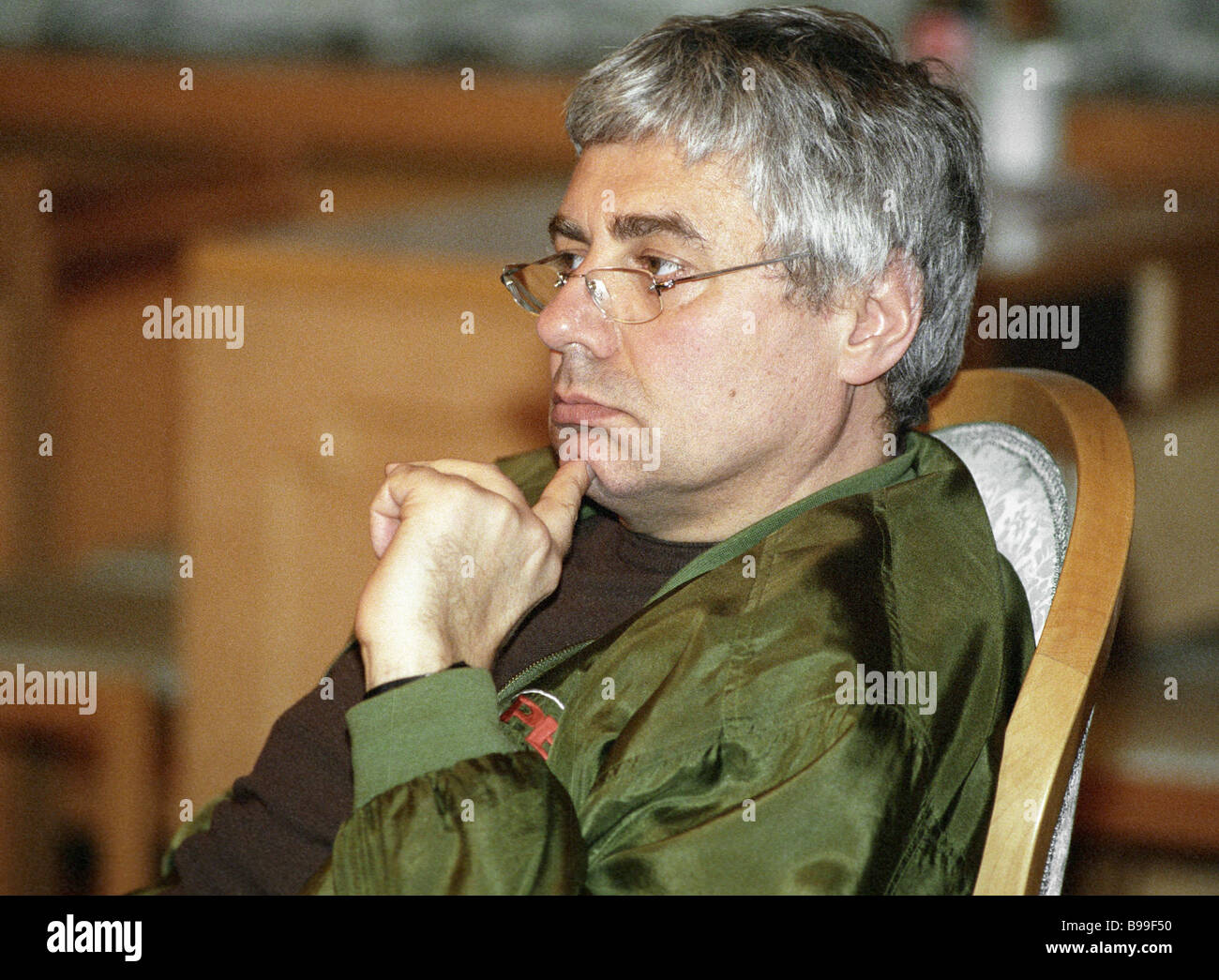 Gleb Pavloskij – Putin´s Jewish adviser,  he is decisive in  Putin´s public relations.
Igor Yusufov – Jewish business man, held various posts in Putin´s government, for the time being, he is on the board of  GAZPROM
Boris Spiegel – Jewish Oligarch, narrow relations with Putin and the Kremlin. He is  decisively engaged in  anti-racism legislation which is implemented by Putin.
7) Are your 2 mentors, Fascist  Alexandr Dugin who tells you to conquer Europe and establish the Eurasian Empire from Lisbon to Vladivostock  and Chabad Lubavitch Rabbi Berel Lazar advising you in the interest of your people and mankind?
So, Mr. Putin, you were brought up by Talmud Jews you govern by Jews, you are advised by Jews, you have your personal Chabad Lubavitch rabbi, your friends are Jewish, you pander to Jews, – except Jacob Rothschild and Khodorkovsky,  you behave like a Jew, you have been addresed by the Sanhedrin with the formula used to address ancient Jewish kings – so you must be …… Jewish at heart – and genetically, too? Were you born Epstein?
Is it so, Mr. Putin, that you only see the – admittedly many – sins of the West while being blind to your own faults? In former days we had words for this: Hypocrisy and demagoguery!